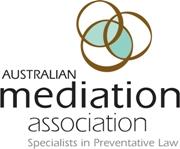 Online Continuing Professional Development: Wednesday 19 February (5 – 6.30pm AEST)

Skills session:
Managing Facilitation Skills in Settlement Mediation.
This interactive online panel workshop will identify how skills often identified with the facilitative model of mediation can be successfully interwoven and utilised in the settlement model of mediation or even when you are just trying to move the parties towards settlement.
This workshop will highlight facilitative skills that work to move parties from positions and to outcomes. These include; "How to work with doubt creation", "Working with impasses using the satisfaction triangle" and "Revisiting LARSQ".
The panel will be chaired by Linda Kochanski, Assistant Professor and Co-Director of the Dispute Resolution Centre at Bond University's Faculty of Law.
For details and registration visit here